2023 Winter Hours
Beginning January 1, 2023, we will be closed Sundays and Mondays.
Tuesday, Wednesday, Thursday, and Friday, we will be open by Appointment Only. 303.823.6402
Saturdays Open 8:00 to 4:30 without an Appointment.
12/26/22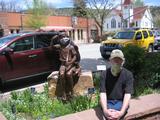 PLEASE STILL BE SAFE
Please see 2023 Winter Hours
11/10/20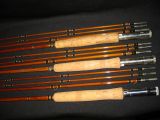 Granger Registered Registry
With the cooperation of many proud owners, I have assembled a detailed list of known Granger and Wright & McGill Registered Models. I am attempting to locate the original surviving serial numbers of the 400 we believe were made.
Please see the Granger Registry.
5/11/07